Michael G. Gonzalez, NMD, DSc, PhD – lead formulator of Revive – 5 HTP
Michael J. Gonzalez is the lead formulator of our most popular product Revive – 5HTP. He is Professor at the Medical Sciences Campus, University of Puerto Rico and adjunct faculty at the University of Western States. He earned a Bachelor Degree in Biology and Chemistry (Catholic University), a Masters in Cellular Biology and Biophysics (Nova University), another Masters in Nutrition and Public Health (University of Puerto Rico). He has a Doctorate in Nutritional Medicine (John F. Kennedy University).

He also has a Doctorate in Health Sciences (Lafayette University), and another Doctorate in Nutritional Biochemistry and Cancer Biology (Michigan State University).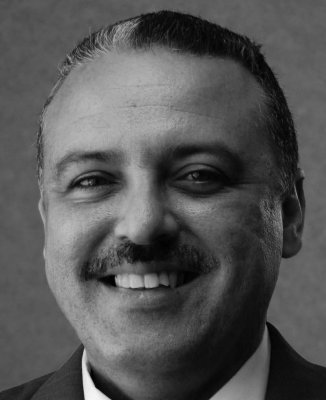 He completed a Post-Doctoral Fellowship in Geriatrics at the School of Medicine, University of Puerto Rico.
Dr. Gonzalez is a Fellow of the American College of Nutrition and has authored over 200 scientific publications. He serves as a member on many scientific journal Editorial Boards, including the Journal of Orthomolecular Medicine and Alternative Medicine Review. He has served as consultant for several companies and has been responsible for designing formulations of nutritional supplements and pharmaceutical products. He has been a consultant for The Center for the Improvement of Human Functioning (now Riordan Clinic), in Wichita, Kansas. He is currently Co- Director of RECNAC II project, and Research Director of the InBioMed Project Initiative. Dr. Gonzalez also serves as a nutrition consultant to the Puerto Rican Basketball National Team and is part of the Medical Commission of the Puerto Rican Basketball Federation.
He has obtained several research awards for his work on Nutrition and Cancer. In December 2013, Dr. Gonzalez was exalted as Distinguished Ponceño in Medicine. In 2015 he was selected as member to the prestigious Puerto Rican Academy of Arts and Sciences and to the Iberoamerican Academy of Culture and Sciences.
Dr. Gonzalez has been a leader in the development of non-toxic chemotherapy treatments for cancer. The group published the first Phase-I clinical study utilizing intravenous vitamin C for treatment of terminal cancer patients in 2005, and also published in 2005 the most comprehensive review on vitamin C and cancer, as a follow-up on the work of two-time Nobel Laureate, Dr. Linus Pauling. They have brought many new concepts into the scientific field, such as the bioenergetic theory of carcinogenesis, the systemic saturation phenomenon of intravenous vitamin C, the metabolic correction concept for disease treatment and prevention.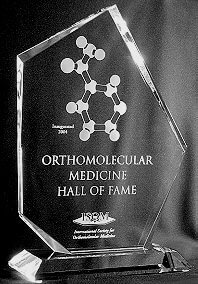 The book, I Have Cancer What Should I do: The Orthomolecular Guide to Cancer Management by Gonzalez, Miranda-Massari and Andrew Saul provides evidence based recommendations for an integrative approach for those dealing with cancer and seeking to improve quality of life and survival. In 2014 they published the book, New Insights Vitamin C and Cancer.
Dr. Howard Schubiner – the brain behind
Wake up Sense education programs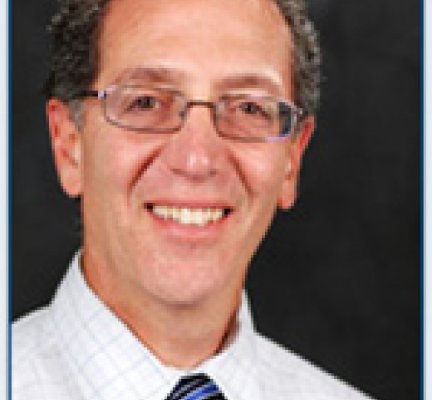 Dr. Howard Schubiner's research informs Wake Up Sense's education programs. He is board-certified in pediatrics, adolescent medicine, and internal medicine. He was a full Professor at Wayne State University for 18 years and now works at Providence Hospital in Southfield, MI. He is a fellow in the American College of Physicians, the American Academy of Pediatrics, and the Society for Adolescent Medicine. Dr. Schubiner is known as a national expert in ADHD in adolescents and adults as well as mindfulness, meditation, and stress reduction.
He has authored over 60 publications in scientific journals and books and performed research in the fields of adolescent health, ADHD and stress reduction. Dr. Schubiner is on the Editorial Boards of the Journal of Adolescent Health and the Journal of Attention Disorders.
He has given over 250 lectures to scientific audiences regionally, nationally and internationally on topics related to adolescent medicine, ADHD, and stress reduction. Dr. Schubiner has consulted for the American Medical Association, the National Institute on Drug Abuse and the National Institute on Mental Health. He has been granted funds to conduct research studies of over several million dollars in total. Dr. Schubiner teaches Mindfulness Meditation, which helps individuals cope with the stresses and anxieties of daily life.
Dr. Schubiner is the founder and director of the Mind Body Medicine Program at Providence Hospital. This program uses the most current research methodologies to treat individuals who suffer from the Mind Body Syndrome (MBS) or Tension Myositis Syndrome (TMS) as described by Dr. John Sarno. Dr. Schubiner has created a program that uses both meditative and cutting edge psychological techniques to help individuals with chronic conditions, such as fibromyalgia, whiplash, back and neck pain, myofascial pain, TMJ syndrome, tension and migraine headaches, irritable bowel syndrome, irritable bladder syndrome, insomnia, anxiety, and other related conditions. He is currently performing the first randomized, controlled research study in the field of Mind Body Syndrome or TMS for individuals diagnosed with fibromyalgia. He was included in the 2003-2004, 2005-2006 and 2007-2008 lists of the Best Doctors in America. Dr. Schubiner lives in the Detroit area with his wife of 25 years and has 2 children in their early 20's.
Western Medicine does NOT understand how neuropathways affect our brains and depression… We do! Proof below!