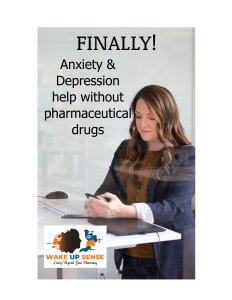 Hear the story of how Scott Lifer, a successful athlete and businessman struggled with depression and anxiety and how he found the key to get past it without the drugs that doctors
and other medical professionals prescribe
Please fill out our form, and when you click Submit, you'll be redirected to a PDF version of our book. You can download it and retain your free copy:
By getting this eBook, you will be subscribed to our monthly newsletter, which contains information and pointers to help overcome the struggles of life and keep you from falling into the depression and anxiety trap. You can unsubscribe at any time if you don't find this information helpful.